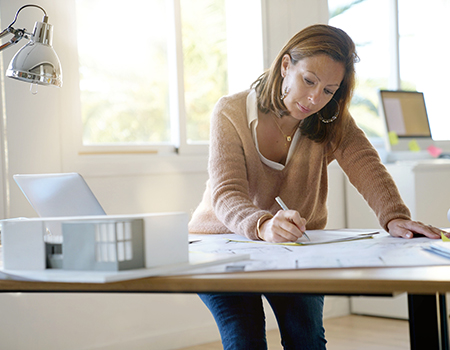 Being self employed is harder when it comes to mortgages
Government policy changes throughout the years targeted self employed buyers and mortgage owners and as more riskier to the lenders
Therefore as self employed you may find yourself as approved for less of needing to go for an insured mortgage which is more costly. For instance self employed can get up to 90% financing while salaried clients will get 95% loan. Some banks and lenders will offer a slightly higher rate to self employed vs employees. On top of it the way your income is viewed would be much stricter. Fortunately, we have a fantastic rate of approving self employed clients to best terms mortgages.
---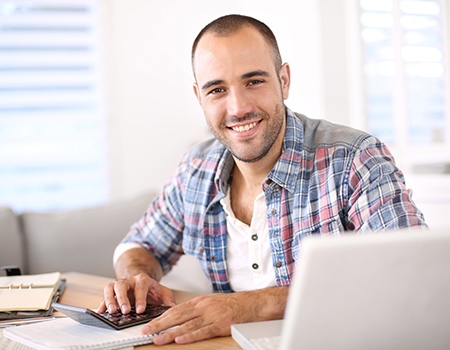 Extensive mortgage planning as well as tax consideration
In order to get the best mortgage rate and terms and the needed amount, Your mortgage will need to be planned well and ahead of time. In our process we review all your tax documents and company documents, for the last few years.
When we analyse your income structure as well as your companies' records, we can come up with a series of recommendations to modify your income or tax structure to allow a better mortgage and further savings. Especially when you buy more rental properties and some on your company's name. We will work hand in hand with your accountant to achieve your goals. This is why it's so important to start the process even before you have a property lined up for you.
Questions about self-employed mortgage? We can help!
Does my mortgage have a higher rate?
smt-0079admin
Not with all lenders. Some will consider self-employed as eligible to the same rates that employees get and some will see this income as presenting a higher risk, therefore will be priced higher. With access to so many lenders and 600+ landing programs, you'll get the best offer to accommodate your needs.
Focused mortgage approval process

COMPLETE OUR FORM
All it takes 1-2 minutes to send us your form. You can expect a response from us within 24 business hours. We'll set up time for a quick phone conversation to determine how we can help you. Once we see we can get you the value you need, we will collect all information needed to immediately submit your file to specific lenders.

GET APPROVED
Our process begins with us collecting your supporting documents, things like ID's, tax documents etc. We need these so that when we contact a lender on your behalf, they will not only approve you, but will also take the next step and confirm your income in order to offer you a fully guaranteed mortgage commitment. Giving us your documents upfront serves you in that we are able to perform a focused search among 40+ lenders and find you a tailored mortgage solution, the best mortgage rate and best mortgage terms.

GET FUNDING
A mortgage can be arranged within very short notice. Our record is set today at 11 hours from initial call to funding for a private mortgage, and 5 business days from the first call until the keys were in our client's hands, for a conventional mortgage(!). Having said that, it is always better to take the needed time to properly lead a controlled and focused process. We are here with you along the way and long after you conclude it, as we constantly oversee the market to discover opportunities for our clients to cut costs.
Your total monthly payment
NOTE: ALL MORTGAGE CALCULATOR RESULTS ARE APPROXIMATE VALUES. Please call us for your exact mortgage calculation.
Fill up this short form and we will get to you shortly, with how much we can approve you for and what will be your monthly payment.