Mortgage for every type of client

First-time buyers
Buying your first home is exciting as well as overwhelming. It's the biggest and the most expensive commitment and purchase you have done so far.There is so much knowledge to master and many decisions to make. We will be there with you every step in the way, to build the right mortgage for you and to make sure it saves you money not only at the time that you commit to it, but also along the way. With us you'll avoid the common mistakes that first time buyers tend to do, and your down payment will start working for you in building your future wealth.

Mortgage for self-employed
Sneg Mortgage team is highly experienced in offering solutions to the self employed. We are here to properly prepare you to get the best deal.Buying a home as a self-employed may be more difficult as it's challenging to show enough income.Sometimes it means that your taxable income will need to be reviewed and restructured to allow you more choices.
We will take the time to understand your business and build your mortgage to maximize your potential.

Mortgage renewal / transfer / switch
Your mortgage renewal date is the time to celebrate your power as a borrower. Renewal time is a great opportunity to get more with almost no cost. There is no penalty as your contract is up for renewal. Also,most lenders will pay for your legal costs as long as you keep the same terms, mortgage amount and amortization. This is why many borrowers will focus their efforts in comparing rates, not realizing they have an opportunity to rearrange their life. The big money will merely be found at the lowest rate. The biggest achievement will be in structuring the new mortgage so it will take in other expensive debt, while allowing you to leverage your position and create your family's wealth.

Mortgage refinancing
Refinancing your mortgage is one of the most powerful tools to save money and build your wealth. What makes us stand out is "the phone call" you'll receive from us when you are a few years into your mortgage. We'll then advise you it's your time to refinance and drastically lower your costs. At that time we will assess all your needs and consolidate every bad loan and pricy debt into one very good loan that has a low rate and fantastic cashflow arrangement. This will be your time, not only to lower your rate or get a deal for the next 5 years, but to pull cash for renovations or purchasing an investment property with no down payment out of pocket.

Reverse mortgage
There is a wide range of mortgage products that were built with our seniors in mind.These mortgages can be obtained when you reach the age of 55+, but the benefit is much evident for borrowers over 65. Reverse mortgage has a higher rate but the beauty is that there is no monthly payment or there is even an option of getting a monthly allowance. Yes you can stay in the home you love and use your house to have the lifestyle you deserve. The equity accumulated in your home would be your source for an additional monthly income to ease your day to day operation.Your home is your pension plan! You'll be able to help your kids buy their home today and not only after they get their inheritance.

Construction loan
A construction mortgage is generally an "all-in-one" loan arranged to build your custom home. In order to be approved, the lender will want to see at least 25-30% of building funds in your possession. They will look at your building plans, submitted to the city, as well as a detailed budget and building permits to assess your strength as a borrower. Once approved, the funds will be released after each construction stage is completed; We are known to get our clients best rates construction loans that convert to best standard mortgage later on, when your home is complete.

Commercial mortgages
Commercial mortgages are generally more expensive and more difficult to qualify for residential mortgages. The process is usually long and requires an appraisal that may take up to a month and will cost $2500-$5000, sometimes more. All will be indicated by your property's value.
Commercial loans take in consideration the rent amount that the property generates as well as the personal strength of the borrower. It means that property's documents will be checked in detail as well as borrowers' incorporation documents, financial statements, recent invoices and rental agreements and even personal tax returns. The check will be extensive, therefore will take more time and effort.

Debt consolidation
Are you held back by high-interest rate debt? Is your credit card debt taking over and exhausts all your available cash flow. If this is the situation, it is better to consolidate all your debts into one cheap and low monthly payment loan. Before you go to any agency to sort it out, consider using your mortgage to take you out of this vicious circle. Mortgage is the strongest tool to put your finance in check. It's the biggest loan you can get and the cheapest you'll have, with the most convenient monthly payment policy. In order to be successful we'll include all your debts in so you'll have a single low monthly payment . We will also put together a plan to avoid recreating this situation.

Second mortgage / private mortgage
Taking a second mortgage or a private one is a sep that needs extensive calculations and an exit plan. Second mortgages, taken on top of a current mortgage should be a short term and temporary solution as they are usually much expensive, with higher rates and fees. We will create for you a plan to go through the difficult times and replace the private mortgage with a regular one. When you are in a need for a bridging solution,we have access to a long list of lenders that can address your unique situation..We will present you with several choices comparing the cost and terms of each, so you'll be able to make an informed decision.

New to Canada
You arrived in Canada with the dream to give yourself and your family a better future and build here your home. We know that because we did the same. In the last 20 years the real Estate market has not slowed down and we see that immigrants that enter the market faster, benefit much more. We are here to help you with that, even before you have started establishing and income source or a credit history. We have access to special programs helping newcomers to buy their first home. Most programs are best to use for a purchase within the first months in Canada. These lending programs do not require income support and will use credit history replacements to qualify you. You'll get up to 65% of property's value and will be asked to show down payment seasoned in the bank, from your own resources as well as 2 years of potential monthly payments. Call us to learn more as these plans frequently change.
Jacob and Rinat of Sneg Mortgage Team. Together we have accumulated experience of more than 30 years in mortgages and are known to proactively use market conditions to our clients' benefit.
With 330 testimonials on Google, coming from all provinces in Canada, you'll feel confident that you are in expert and caring hands. We will start with taking your data, analyzing it, listening to your needs for the short and long term and looking for a product that will be perfectly tailored to you. Then we will let you know how much you can be approved for and get you the best mortgage to meet your goals and secure your family.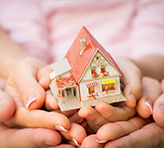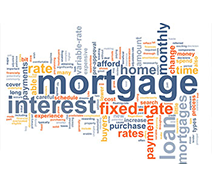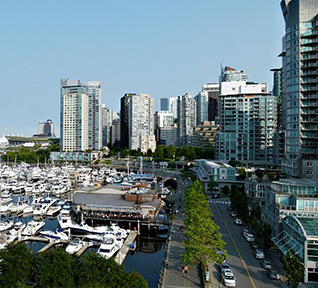 News says "Mortgage Rates Are Rising" 1. What does... read more

COMPLETE OUR FORM
All it takes 1-2 minutes to send us your form. You can expect a response from us within 24 business hours. We'll set up time for a quick phone conversation to determine how we can help you. Once we see we can get you the value you need, we will collect all information needed to immediately submit your file to specific lenders.

GET APPROVED
Our process begins with us collecting your supporting documents, things like ID's, tax documents etc. We need these so that when we contact a lender on your behalf, they will not only approve you, but will also take the next step and confirm your income in order to offer you a fully guaranteed mortgage commitment. Giving us your documents upfront serves you in that we are able to perform a focused search among 40+ lenders and find you a tailored mortgage solution, the best mortgage rate and best mortgage terms.

GET FUNDING
A mortgage can be arranged within very short notice. Our record is set today at 11 hours from initial call to funding for a private mortgage, and 5 business days from the first call until the keys were in our client's hands, for a conventional mortgage(!). Having said that, it is always better to take the needed time to properly lead a controlled and focused process. We are here with you along the way and long after you conclude it, as we constantly oversee the market to discover opportunities for our clients to cut costs.
Start your approval process
About Our Clients
Our clients come from all nationalities, communities and cities in Canada. Most our clients come to us by word of mouth. Recently people have started finding us online, after reading hundreds of our 5 star Google reviews.
Working across Canada with diverse population we can say 3 things:
We are fortunate to have fantastic clients that are loyal to us and understand that our value to them is much more than a nice rate
95% of our clients chose to work with us although they can get the best rates with their own bank. They are AAA clients and appreciate our contribution in growing their wealth
Our clients trust us with their friends and family and refer them to us. They also are very generous with their insights and knowledge and share their investment success. We, in return, spread the accumulated knowledge and investment opportunities with our clients' community.
Click to read Reviews
I feel very fortunate to work with Jacob when I was refinancing my condo in Vancouver. Being an American, I was not nearly as familiar with Canadian RE practice as I was with the US ones. Many things that I took for granted in the US RE market work totally differently in Canada, and many times the differences, when discovered aftermath, would have caused me a heart attack. Fortunately Jacob was always generous and genuine with his advice. Exactly what you need from a service professional, someone who has integrity, expertise, and honesty to help you not only with the task at hand but also with future plannings and strategies. I will enlist Jacob's service again with a heart beat and I would recommend him to my friends and family without the slightest hesitation.
We all go through divest experiences throughout our lives. Working with Rinat and Jacob was one of the special and unique experiences that we will hold onto, as one of those who leaves a great feeling, and therefore we'll highly recommend her.

The process was complex, many details were involved, but Rinat remembered every one of them as if it was her own mortgage file. On top of it the process was handled in a most punctuate fashion overcoming a time difference between the provinces.

We knew that Jacob was there with us along the way backing up the whole process, although we got to talk to him only on the last conference call that took 2 hours.

Thank you for a most professional and personal service, Irena and Shalva, Toronto
Our experience with Jacob and Rinat is very positive. They are very professional and very prompt in answering all questions. They respond very quickly to email and always answer the phone, even after hours. They explain everything thoroughly and clearly and provide valuable advice, guidance and tips. Several of our colleagues and friends have already used Jacob and Rinat's services, and we have since recommended them to many more. We would definitely use Jacob and Rinat's services again.
I feel compelled to let all my FB Friends know what an INCREDIBLY AWESOME realtor* and mortgage guy Michael and I have…they have absolutely worked MAGIC for us and we are ECSTATICE…please read and pass along to everyone you know! These guys are the best!…FYI… there is NO kickbacks involved to us! Just want to pass along our experience…Spread the word!

* Barb used a realtor of our team, that we referred her to.
Jacob was recommended to me back in 2010 when I was in a financial crisis. I spoke to him for about 5 minutes on the phone when I just knew that everything was going to be alright. I had no clue how it was going to happen…I just let Jacob work his magic. He is extremely proactive, and works seemingly nonstop until he gets those amazing results. He has helped me out on two separate occasions and I would not hesitate in recommending him HIGHLY to anyone needing any kind of financial and mortgage assistance. What sets Jacob apart is the fact that working with him means building a relationship – he does not say goodbye after the contracts are signed…rather he stays by your side to see that you are successful in your financial future.
Jacob has provided me getting my first loan and it was real pleasure to work with him. Jacob quickly assessed my situation, that previous consultants considered complex and difficult to resolve. Moreover, he gave me a different perspective and analysis of the options and actually turned into a loan investment. Jacob provided a rapid exchange of information throughout the process and keeping me informed of all the current changes so far. I was impressed by his erudition, deep professionalism and knowledge of the market of financial services. I would certainly recommend Jacob to everyone, who looking for a new loan or refinancing and get difficulties in this sphere
I have to thank David to introduce me to you , and to you for finding for me the best deals and treating me as family … you are a very good man ..and yes , i trust you!
This is  Jacob Sneg is able to naturally combine professional excellence with a common humanity. Our family is with great joy and confidence recommends Jacob Sneg as a remarkable professional in his field to all your friends and acquaintances. Jacob, we wish prosperity and longevity to you, your family and your business. This is not the first time our family and the families of our older kids are turning to professional services of Jacob Sneg (Mortgage Expert Jacob Sneg). We are extremely grateful to him for his sensitivity, care and attention to the needs of his customers. When Jacob Sneg works with you, you get the feeling that you are his only client.
Jacob has provided mortgage solutions in a very personable way and always had time to explain various details.
Jacob is a very knowledgeable mortgage broker. He delivers results on time
I highly recommend Jacob Sneg as a mortgage broker. He is professional and knowledgeable
Jacob Sneg is the best mortgage broker I've ever worked with. Personal approach, creativity and professionalism are just a few characteristics describing Jacob's work. Buying a house is always stressful, but Jacob manages to deal with this calmly, focusing on the goals and maintaining pleasant work atmosphere. He always follows up, provides timely updates and demonstrates sensitivity for the customer's needs. And in the end – the results are great: best deal available on the market. I have used Jacob's services twice and I'm going to do this for the 3rd time
Serguei Bazov, and my wife Jenny know Jacob Sneg since 2004. We are one of his very happy clients, who are very satisfied with Jacob's help in arranging mortgages during all these years. We have done 9 mortgages with Jacob, and every time he has demonstrated exceptional knowledge of the financial market, dedication to the client's needs and high professional skills. We always felt that our mortgage is the best available and fits our needs. On top of it, Jacob has nice personality, it always very pleasant to deal with him
I, Serguei Bazov, and my wife Jenny know Jacob Sneg since 2004. We are one of his very happy clients, who are very satisfied with Jacob's help in arranging mortgages during all these years. We have done 9 mortgages with Jacob, and every time he has demonstrated exceptional knowledge of the financial market, dedication to the client's needs and high professional skills. We always felt that our mortgage is the best available and fits our needs. On top of it, Jacob has nice personality, it always very pleasant to deal with him
I have had the pleasure of working with Jacob and he is a true professional. Nowadays, it is hard to find someone who cares about you more than the money… Jacob is this man. I would highly recommend Jacob to all my family and friends
I recommend Jacob. He is very professional
Jacob has deep and detailed knowledge of the subject and did a great job for me many times. I would recommend him, as a mortgage broker to everybody
Jacob provided great mortgage brokerage services to my family and I and enabled us to qualify for our second home. Jacob was extremely helpful in making the transition from our previous home to our new one a very easy and relatively stress-free experience. Overall I am very happy with Jacob's services and would gladly recommend him to any of my friends and family.
Very efficient and good Mortgage Broker
We decided to work with Rinat and Jacob because of a very warm recommendation coming from my best friend. I also heard some unique stories about the way they lead their business. After we met, I knew these are the people I'd like to work with: Honest, fair, aim to create clarity, Don't care about their own gain and share and have only -me-the client in the center.
Renu and I would lDaniel Josephike to thank you for making this house purchase a reality, we truly appreciate it. I got your letter and gift, that was very nice of you. We were impressed with your work and definitely look forward to working together in the future, thanks again!
At the time of placing the Mezzuzah in my new home I want to formally thank you for your guidance over the years in giving me clarity in the obscure mortgage world; I of course thank you also for putting my new mortgage in place and helping me in the in and outs of the complex process of moving.

I thank you greatly for introducing me to my realtor Raphael Arazi. I had barely met him that he found the place I would eventually buy. He helped me tremendously in the negotiations to buy a wonderful apartment by Granville Island – and I can't wait to have you visit me here. He's a great guy and I consider him as new friend. Thanks again
Thank you so much for the gift card and the popcorn! We enjoyed both this week-end JAnd most of all, thank you so much for all your help arranging the mortgage!! We can't wait to move into our new home. I will most certainly be mentioning your name to all my friends. Your professionalism and expertise are outstanding, and we thoroughly enjoy working with you.
When Jacob Sneg works with you, you get the feeling that you are his only client. He keeps in mind all the details of your case, do not delay you with the answer, and the exchange of necessary information by e-mail and phone comes with a speed comparable only with the game of ping pong. You know that you are not the only client of Jacob and even more surprised how, with some patience and tact, he is conducting the business Heartily involvement is permeated his communication with customers of different generations, for people older Jacob is a respectful son, to peers – like an older brother, to younger people – as a caring father.
Like many people, the entire process of mortgages and refinancing can be a very stressful, we have always felt well supported by Jacob and Rinat to walk us through different scenarios with our best interest in mind. They are extremely knowledgeable and professional, every detail is always handled flawlessly. They do not see their job complete with handling just the necessities and always goes above and beyond keeping us abreast of latest trends and rates that are at present. They have proven to be well connected with many other related professionals which we have also found to be trusted, knowledgeable and trusting in the service they provide, we always take his recommendations to heart. Jacob and his team have been instrumental part of making some of family dreams come true!
Jacob and his team did an amazing job for us. Our bank was telling us there was no way to do the deal we wanted without having to sell our home and investment condos, however Jacob came up a with a solution so we could buy our new home and keep our investment properties. Communication was great and very responsive. Thank you so much for helping our family get our new home!
Been going to Jacob for our mortgage for 15 years now and he ' been giving us excellent advice and way better mortgage rate. We are treated like family and we are sticking with him forever. When given an opportunity, we always recommend him to friends and family.
Thank you Sneg Mortgage for helping us get our first new condo. We are most ever thankful to Rona Peralta who went above and beyond in assisting us throughout the whole process. We felt blessed to have her coz she had all the patience, diligence and empathy to her clients and sheds light and wisdom in guiding us to the best possible outcome. Overall, she exceeded our expectations and would highly recommend her to all our friends! 👍👍👍 -M&M-
From the very beginning, Jacob displayed an unmatched level of expertise and dedication. He took the time to understand my financial situation and goals, offering personalized mortgage solutions that perfectly aligned with my needs. If you're searching for a mortgage broker who combines expertise, communication, and a true commitment to your best interests, Jacob is the one to choose. Thank you for your outstanding service.
It was a great experience working with Jacob and team member Rona to secure my mortgage. They provided excellent communication (and patience!) answering all my questions throughout the entire process for my first home purchase. The rates I received were very competitive and I was provided great options in a very quick manner. Always felt I was just a phone call away for advice. Highly recommend Jacob and his team - super professional!
Jacob Sneg- the best mortgage broker across the Canada 🇨🇦 Thank You Jacob for everything Cheers
Kerrie Martin (Kerry)
2023-07-09
Truly a pleasure to work with Jacob, his sincerity and professionalism was both refreshing and reassuring. We enjoyed the benefit of his expertise and a seemingly seamless process.
I really enjoyed dealing with Jacob. We were captivated by his professionalism and punctuality to the highest degree. On the other hand, his polite, caring and respectful attitude towards the client is admirable. And most importantly, he also has the best mortgage interest in Canada! Thank you Jacob! I highly recommend to everyone.
Sarah Hamid-Balma
2023-05-10
Thorough, highly competent mortgage advice!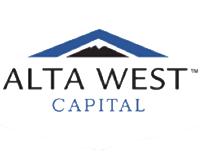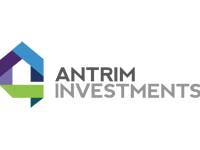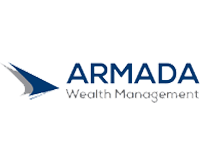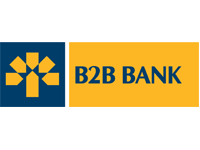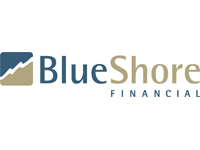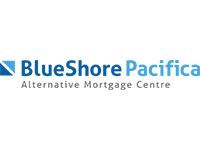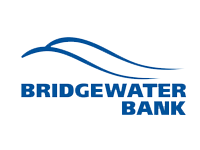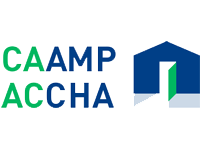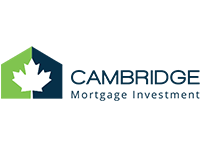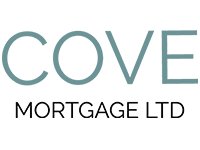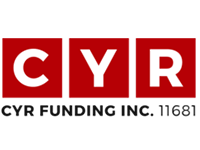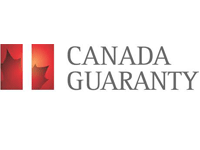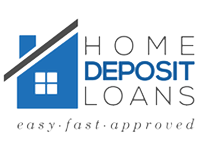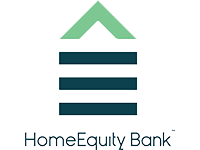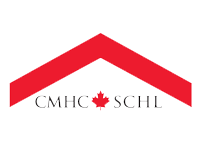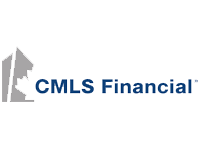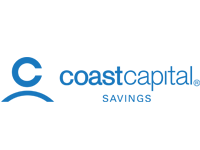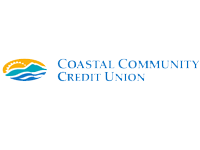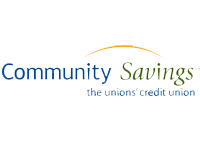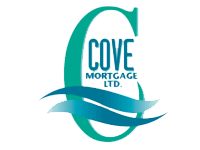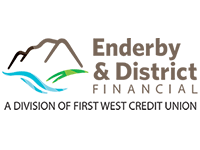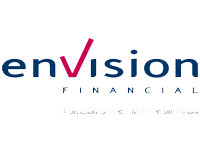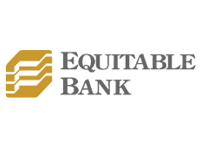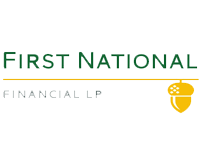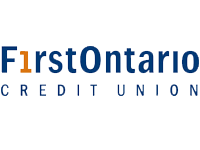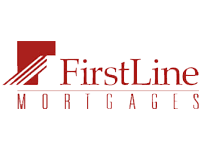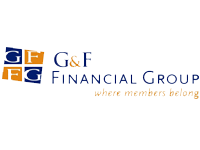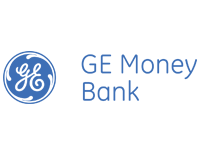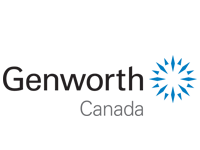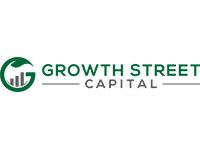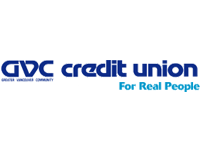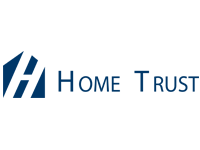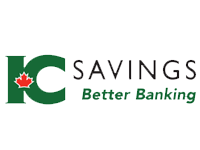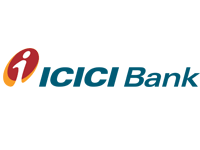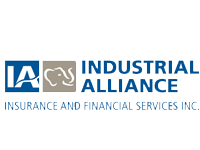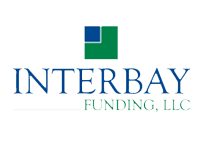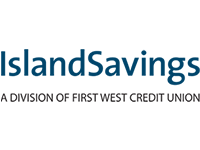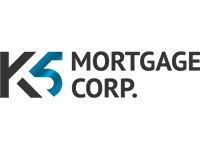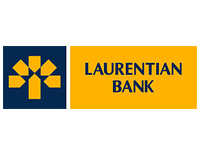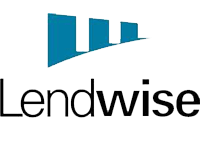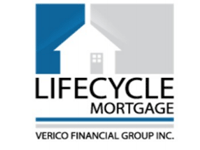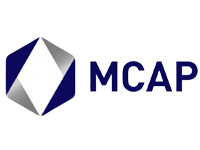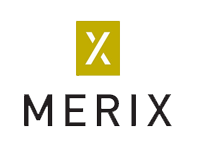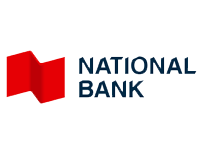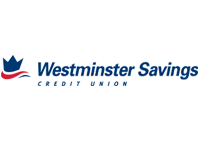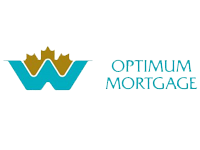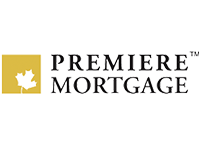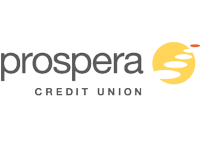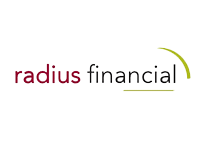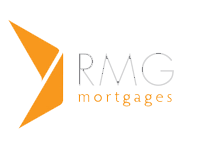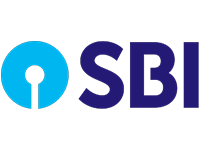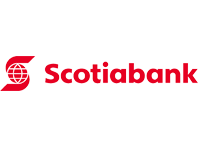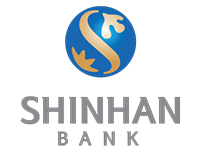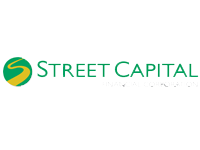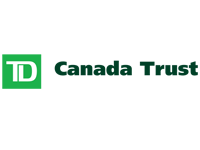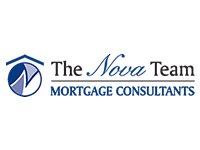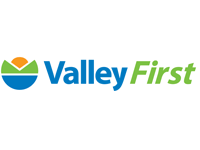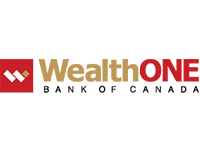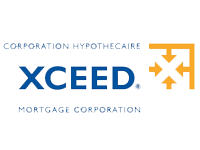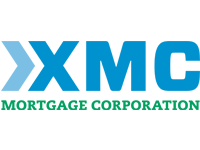 Fill up this short form and we will get to you shortly, with how much we can approve you for and what will be your monthly payment